Our associates have a passion for making a difference, and are the glue that holds our team together. And there's plenty of that in Jolie, the youngest member of the James Kenneth Koh team, whose infectious energy has been with us since June 2019.
Jolie attacks every single day zealously, with a voracious appetite for meeting new people at different phases of their careers. As an associate, she assists the various leads in the hunt for candidates, matching the perfect ones to the respective roles we're helping to fill.
In her free time, you'll catch Jolie, a proud owner of a sweet tooth, charging her sugar-run batteries with cookies and chocolates while binge-watching variety shows and dramas.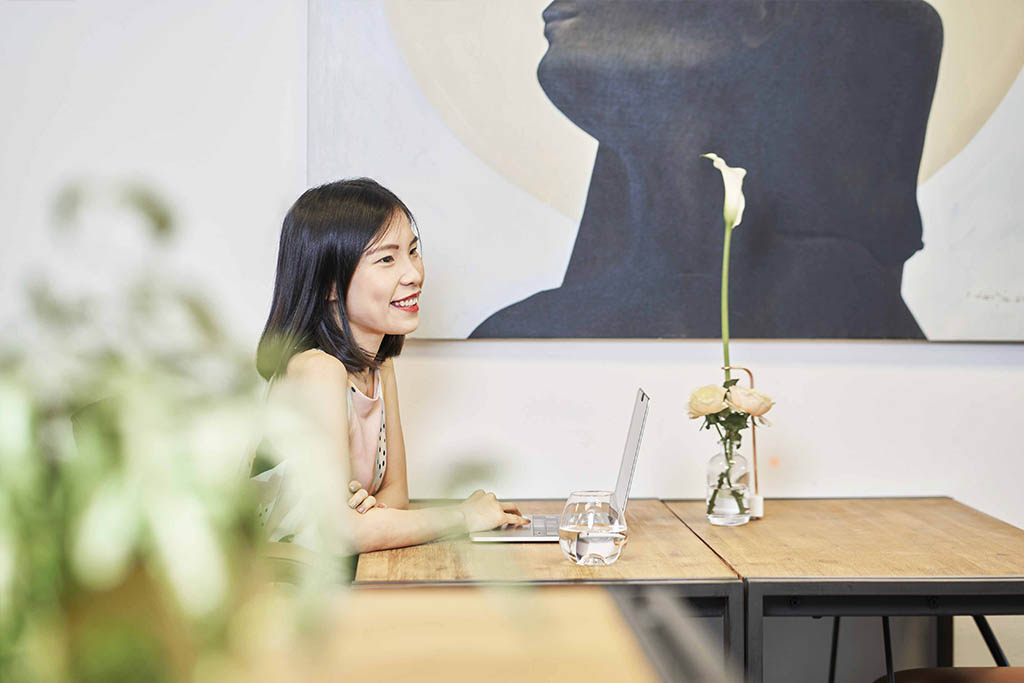 People know me for being an introvert.
People don't know that I can be really noisy and annoying (only my family and close friends know).
A job I've had that nobody knows about is I was a Part-Time Primary School Home Tutor for more than 4 years.
When I was 12, I wanted to be a Chef.
My favourite time of day is snack time!
My favourite JKK moment was the 2019 Christmas Party.
The last person I spoke to on the phone was The locksmith. I accidentally locked myself out of my room during the lockdown… hahaha.
The last text I sent was to a JKK candidate!
My biggest strength is my organisational skills.
My biggest weakness is that I am too cautious with other people's emotions.
My drink of choice is Always Ice Teh-O less sugar!
The best career advice I've ever received is that asking for help isn't a sign of weakness, it's a sign of strength. No one got to where they are today without some help along the way.
The best interview advice I've ever given is that an interview is a 2-way communication session. Be interested in the role and also the interviewer. Don't be afraid to ask questions.
You'll never see me without my cookies! I am known to snack a lot 😛 .
My work from home situation is as busy and hectic as it would be at the office.
When i'm not at work I'm binge-watching shows with packs of chocolates/cookies.
In 5 years, I see myself married with kids – or at least a fur kid 😀 .
Cat or dog? Dog, always! 😀 .
The top 3 things on my bucket list are Skydiving, travelling to Switzerland and to see the Northern Lights!
My biggest fear is open-water.
My favourite quote is money can be earned back, but not memories.