I've been in the recruiting game for a long time now. I love what I do and I'm really proud of the brand reputation I've created for myself and my business. But for the last 20+ years, I've had to constantly prove to clients and candidates (and to an extent, even to my family and friends) that not all recruiters are like used car salesmen. There really are some good eggs out there – adding value to their clients, as well as playing the roles of trusted advisor and career coach/mentor.
After two decades I've developed pretty thick skin, but in doing so I've also gained a good understanding of why (far too many) hiring managers think the way they do about recruiters. If you are a recruitment consultant reading this post, you may want to put yourself in your clients' shoes for a moment.
Here are what I believe to be the 6 main reasons recruiters give themselves a bad name.
1. Never adding value 
Let's face it. There are some employers out there paying pretty big fees to recruiters. And what are these recruiters offering in return? A candidate with a pulse that can start on Monday? A bum on a seat?
True recruitment consultants don't simply provide hiring managers with candidates. They provide talent solutions to a business problem or pain point they might be experiencing. They add value to their clients; they think creatively, outside the box when it comes to people. Ideally, they should also provide their clients with market insights to help formulate decisions.   They will challenge the job brief, share insights about the market landscape – some will already have ideal candidates in mind before talking to or meeting you.  In fact, the better ones are ready to discuss profiles with you at the meeting to hone in on the requirements for that ideal candidate.  This is true consulting in action, right from the briefing stage.
Sadly, most recruiters don't think for their clients; they just think about them. Unfortunately, they are focused purely on the fee and potential bonus coming their way. Often, through no fault of their own, they work to achieve KPIs (set by their managers) that are intrinsically linked to what their organisation requires as opposed to what their clients might actually need.
What are recruiters really providing their clients with that they can't do themselves? After all, these days hiring managers have access to exactly the same tools as any recruiter.
2. Disappearing completely once the invoice has been paid
It's common for a hiring manager to feel that their recruiter falls off the radar once their invoice has been paid. Or that once the bill is paid, many recruiters will then keep in contact with their candidates (all the while praying that they will stick it out past their probation… ahem… guarantee period) and completely forget about their client. 
Who paid your invoice again?
There are a few common reasons for this. Firstly some recruiters are scared that speaking to the client might open up a can of worms (e.g. fear of a fall out during your guarantee period?)  Well, now is the opportunity to put your consulting hat on and see how to solve it.  In times like these, you will be demonstrating your mettle to both your client and candidate. How you are a true business partner to your client and a true career advisor to your candidate.
But there are also a few recruiters out there living the life of the 'one hit wonder' – putting a huge effort into one placement with one employer and then quickly moving on to the next victim. It is a known fact acquiring new business takes more time than getting repeat business.  The 80/20 rule. So why be a 'one-hit wonder', why be transactional?  Start developing strong relationships at all levels with that company (not only with HR or Talent Acquisition, but also with the various Line Managers and upwards) so that you will become the preferred recruiter for that company/organisation. Small roles will eventually lead to bigger roles – you just have to invest time in developing relationships.
Spend $20,000 or more on a Birkin and you will receive VIP treatment whenever you walk into the Hermes store. You'll be invited to private previews, be notified of any sales ahead of the masses etc. Spend even $10,000 on a plane ticket and you will quite literally be given first class/business class treatment all the way – a flat bed, your own designer menu, private shower, and perhaps even a butler for your own suite! So how is it even forgivable when someone who is paying upwards of $25,000 for finding a new team member gets forgotten about so quickly?
3. Overselling themselves and not listening to what the customer wants
One thing that recruiters should always remember is that we have two ears and one mouth for a reason.
A major pet peeve of many hiring managers (and candidates too actually!) are recruiters who just name drop, talk about what other companies they have recruited for, what types of candidates they've placed, (and basically how good they are) rather than listening to their clients' needs.
In any client interaction, recruiters should be listening twice as much as they speak. Whether it's the first meeting, a shortlist presentation or even a formal offer discussion… they should first listen to what their client wants.
No recruiter should want a client to remembers them for having spent more time talking about how wonderful they are than finding out what they were actually looking for.
4. Knowing nothing about their client
I've always been a firm believer that a recruiter should never represent a candidate for a role where they haven't even spoken to the hiring manager… sadly, this happens a lot.
I recently heard of a scenario where a recruiter briefed a candidate on a potential opportunity and sent the candidate across for an interview. Later, when the recruiter spoke to the candidate, he asked, "So you met with Jacky… do you think you'd be able to work with her?"… to which the candidate replied, "Yes I could definitely work with Jacky. But Jacky's a guy".
Meeting face-to-face (if possible), or at least having a video call with a hiring manager before taking on any brief should be part of every recruiter's standard operating procedures. It just makes everyone's life so much easier.
If a recruiter actually takes the time to understand their clients personally, it moves the relationship beyond a simply transactional one. Other benefits include repeat business, referral business (clients and candidates) and ultimately a higher success rate because you have a better insight into the role, your client's management style, their team and overall cultural fit.
5. Submitting profiles of candidates who don't even meet the brief
Again, this begs the question of whether the recruiter operates by throwing mud (or some other dark stuff) at a wall with the hope that something will stick. Do they even understand what their client needs? Have they taken a qualified brief, and subsequently provided a carefully curated shortlist?
Have you ever been out to dinner at a restaurant where a waiter brought you the wrong meal? How did you react? A few months ago, I was out with a number of my close friends for my birthday when I overheard a lady at another table literally freak out because the waitress got her coffee order wrong ('invoice' value? Approx. $4.00!).
So why (or perhaps it should be 'how') do recruiters submit resumes and profiles of candidates that aren't even close to what the client ordered and then not expect to get a bad reputation? Once again, this usually happens because the recruiter hasn't taken the time to understand the bigger picture – team structure, organisational or cultural fit, etc.
6. Drinks, lunches or dinners are a waste money and time if you do not deliver top candidates!
Do this to build stronger relationships with your clients. The aim is to find out more about the clients business, get to know them on a personal level (that will help you with "the fit" when you are trying to place someone who reports to them or works in their team.  You have their undivided attention and time. Make sure you don't waste your time and money – and more importantly, theirs.
Don't get drunk, because you might not remember what you had found out – or even worse ­– might say something you should not have said. Get your client drunk, by all means, but not yourself!
And yes, while you could write this off as a business expense, the company will expect this business expense to translate into a placement(s) eventually, and the client will inevitably expect you to find him/her the best person(s) for his organisation.
If you cannot use the insight you have gathered to identify or find the right candidate – then you have wasted your time, your client's time and the company's money.
Yes, you both had a good meal, but you can bet that he will be talking to another recruiter who gets it – or presents the right candidate – from the start.
Harsh, but true.
*       *       *
I certainly don't believe it's too late for recruiters to rebuild their reputation. It's about being consultative and not transactional. It's about really understanding the industry sectors they work in. It's about educating clients and creating trusted advisor relationships. Leave the used car salesmen at the used car lots and help make recruitment a truly professional service.
Suggested articles
Viewpoints
Having been through SARS, 9/11, and the Global Financial Crisis, James speaks from a wealth of experience, leaving you with practical tips and advice to help you "ride out the storm" of Covid-19.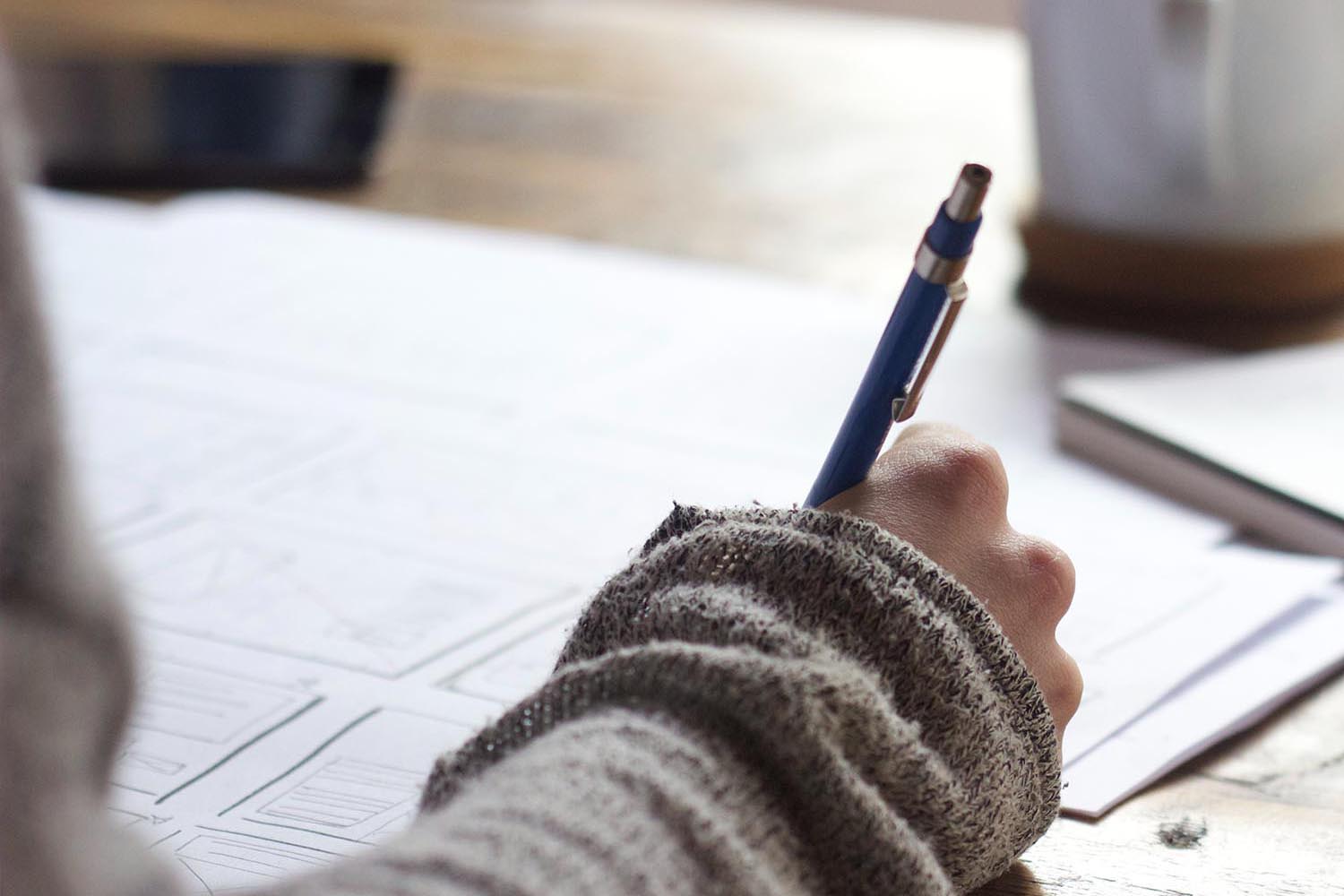 Viewpoints
Crafting a resume isn't everyone's idea of a good time. Here's how to take some of the stress and panic out of the process.
Viewpoints
My take on how creatives can turn challenges into opportunities.